"Someone's sitting in the shade today because someone planted a tree a long time ago." – Warren Buffett
At miHubb we're big fans of property. With a combined wealth of knowledge and experience spanning several decades, we're here to help. Whether you're looking to buy your first property, a seasoned investor looking for the next acquisition, or wanting to take your property strategy to the next level, talk to us today and find out how miHubb can help you.
Let our team of experts, become your 'A' team and help you create the solutions to make your property goals a reality.
We can help you with:
Mortgage Broking and Property Finance

Seminars and Property Updates

Development/Project Management

Investment Property Strategies

Property Inspections

Structuring
360° Evaluation

Fact Find

Develop your success blueprint

Build your success team

Create success
Take a snapshot!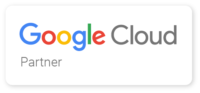 /kriːˈeɪt/Create: bring into existence